INNOVATIVE WITH A
SCIENTIFIC APPROACH
Comprised of the best specialists in the industry, the Nexxus Foods team will suggest the best functional solution to meet your specific needs. Whether it is a functional ingredient or the development of custom solutions, Nexxus has the solution to meet your needs in terms of functionality, texture, taste, shelf life and nutritional quality when designing your final product.
---

GLUTEN-FREE, ALLERGEN-FREE
AND GMO-FREE FUNCTIONAL
SOLUTIONS
Nexxus Foods stands out for the quality and diversity of its ingredients and gluten-free, allergen-free and non-GMO functional solutions. Learn about our bread, pancake, waffle, pita, tortilla, pizza crust and cookie mixes, and our vegan protein mix, with its exceptional properties and taste.
---

PERSONALIZED
SERVICE
Nexxus' business practices are based on one simple philosophy: our customers' best interests must always come first. It is due to this mindset and Nexxus' core values that our customers consistently benefit from superior quality and service.
When Nexxus develops specialized products and formulas for our customers, the process is a close and easy collaboration to create the best functional solutions that are found on the market.
Nexxus also guarantees constant inventory availability and rigorous supply chain oversight to be rid of any supply constraints and ensure on-time deliveries with guaranteed quality requirements.
With our customers' best interests always being a priority, every request is processed quickly and effectively to constantly exceed expectations.
It is customer success that fuels Nexxus to constantly grow and constantly innovate the best functional solutions for the marketplace.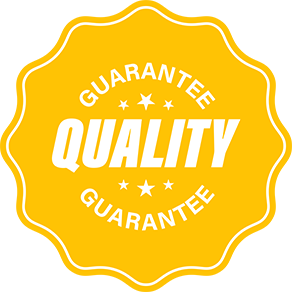 QUALITY
GUARANTEED
We work closely with our suppliers to continuously serve our customers expectations.
All of our products are certified and rigorously inspected according to the industry's highest standards (BRC,SQF,FSSC, etc.) by our distinguished partners and by our quality assurance team, for approval before final delivery.
The quality of all of our products are always guaranteed. We will replace them within 15 days of receipt if they do not meet your specifications or the quality standards promised upon purchase.
1

SUPPLIER
APPROVAL

Certifications
BRC, SQF, FSSC, ISO.

Third party audit
SAI Global, SGS.
2

Product
approval

Third party lab analysis
SGS, Eurofins, Anresco, Medallions.

Inspection and approval
CoA, Pre-Shipment sample, Cross-Check
3

Warehouse
receipt

Physical Inspection

Do
you
have
specific
needs?